The Grooms guide to looking handsome on his Wedding Day...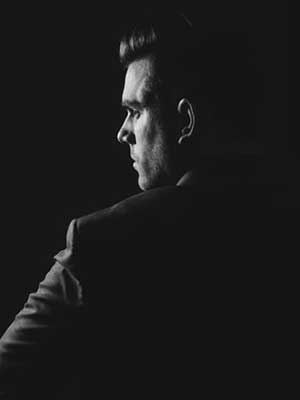 Wedding is your Big Day and you certainly cannot mess it up. It has to be a
 memorable day for both the bride and the groom.   The Groom has to look sharp and his best. You certainly want to wow  the lady of your dreams and also the guests.
We at GQ Men's Hair Lounge JLT,  have 5 tips that can help you impress.
Get a Haircut and Beard Shave and style.
Get Manicure & Pedicure Session
Facial Treatment
Nose and Ear Wax
Back and Chest Waxing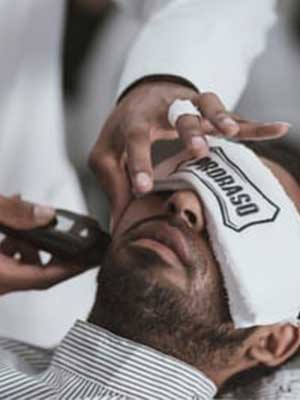 Haircut, Beard Shave and style: It is very important to look fresh and clean.  Haircut and beard trim would certainly help you do that. This is the easiest way to look more polished. It is always  better to head to your barbers for a little pampering with a grooms man. So that you are taken care of and look your best. It is also always recommend that you at least  get your  haircut done 30 days before the wedding day.
Manicure and Pedicure: Not only the bride but it is important for the groom to get his  Manicure and Pedicure done. Let's face it on your wedding day all eyes will be on you, which includes your  face and hands. This will certainly make you look fresh, clean, Oder free and confident.

Facial Treatment: Facial is must. It cleans your skin from core. It sweep off all dirt and dead cells which are residing in your skin and pores for so long. The use of high stranded products designed for the face will make you look fresh and glowing.. This glow and freshness will certainly up your charm and confidence. There are so many types of facial but it is better to choose a facial designed for your skin type and your Barbers can certainly help you do that.
Nose and ear wax :Many Men do not realize that nose and ear hair also need to be taken care of. Imagine some one with  hanging strands from their nose. You certainly don't want to be that person,  nose and ear wax could certainly help you look cleaner. A Professional  barber can help you get rid of them with ease and comfort.

Back & Chest Waxing: Honeymoon on the beach? you want to look smashing and impress her in every way possible. So getting rid of those extra hair on the back and chest will help insure that. Your body will feel smooth and fresh.
In conclusion these are some of the services that are absolute essentials for the groom to get at the salon, call the specialists at home or just book your whole package at the salon. Our Specialist hairstylist and  Barbers will take care of you from head to toe. With packages build specially for the wedding day.
GQ Men's Hair Lounge can certainly help you ease this process and give you the pampering you are looking for.
For more Blogs please click below
Experience the Difference