Find the Perfect Salon Near You for Haircut That Turns Heads!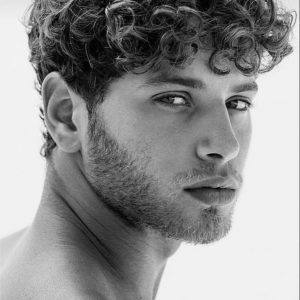 Are you tired of settling for mediocre haircuts that leave you feeling less than fabulous? It's time to unlock your best look and turn heads wherever you go! Finding the perfect salon near you is the first step towards achieving hair perfection. Whether you're looking for a trendy new style, a classic cut, or a total transformation, the right salon can make all the difference. But with so many choices, how do you know which one to select? Don't worry, we've got you covered. In this article, we will guide you through the process of finding the perfect salon that will leave you feeling confident and looking amazing. From expert stylists to top-notch products, we'll help you uncover the hidden gems in your area that will take your hair game to the next level. Say goodbye to bad hair days and hello to a style that truly reflects your personality. Let's dive in and unlock your best look together!
Importance of finding the perfect salon

Finding the perfect salon is crucial when it comes to your hair. A great salon can be the difference between a haircut that leaves you feeling lackluster and one that turns heads wherever you go. Your hair is a reflection of your personality and style, so it's important to find a salon that understands your vision and can bring it to life. A skilled stylist will not only give you a haircut but will also provide expert advice on the best styles and techniques that suit your face shape, hair texture, and lifestyle. With the right salon, you can achieve a look that boosts your confidence and makes you feel like the best version of yourself.
Researching salons in your area is the first step in finding the perfect fit. Start by asking friends, family, and colleagues for recommendations. Word-of-mouth is a powerful tool, and personal experiences can give you valuable insights into the quality of service and expertise offered by different salons. You can also turn to online platforms such as Google reviews, and salon directories to find salons with positive reviews and high ratings in your area. Remember to consider factors such as location, convenience, and salon specialties when making your decision.
Visiting the salon for a consultation is a crucial step in the process. This will allow you to get a feel for the salon's atmosphere, cleanliness, and professionalism. During your consultation, take the opportunity to discuss your desired haircut and style with the stylist. A skilled stylist will listen attentively to your needs, offer suggestions based on their expertise, and ensure that you both have a clear understanding of your expectations. This is also a great opportunity to ask questions about the products they use, the techniques they specialize in, and their experience in working with different hair types. A thorough consultation will help you gauge the stylist's expertise and determine if they are the right fit for you.
Salon services and pricing
When choosing a salon, it's important to consider the range of services they offer and their pricing structure. While some salons may specialize in specific services, such as haircuts or color treatments, others may offer a full range of services including styling, blowouts, tight perm, keratin treatments. Assess your needs and preferences to determine which services are important to you. Additionally, consider the pricing structure of the salon. While higher prices don't always guarantee better results, salons that charge premium rates often invest in top-quality products, ongoing training for their stylists, and a luxurious salon experience. On the other hand, budget-friendly salons may offer competitive pricing without compromising on the quality of service. It's important to strike a balance between your budget and the level of service you expect.
Salon hygiene and cleanliness are paramount when it comes to choosing the perfect salon. Before making your decision, take note of the salon's cleanliness standards. A clean and well-maintained salon not only reflects professionalism but also ensures a safe and hygienic environment for both clients and stylists. Look for salons that follow proper sterilization and sanitation practices, use clean and sanitized tools, and maintain a tidy workspace. This will not only give you peace of mind but also contribute to a positive salon experience.
Stylist expertise and experience
The expertise and experience of the salon's stylists play a crucial role in achieving your desired look. Look for salons that boast a team of skilled and experienced stylists who are up-to-date with the latest trends, techniques, and products. A talented stylist will have a keen eye for detail, the ability to understand your unique hair needs, and the skill to execute your desired haircut and style flawlessly. They will also be able to offer valuable advice on maintenance, styling tips, and product recommendations to help you achieve salon-worthy results at home. Consider the stylist's portfolio, certifications, and client testimonials to get a sense of their expertise and track record. A good stylist will be confident in their abilities and have a strong portfolio to showcase their work.
Making the final decision and booking your appointment should be the culmination of your research and consultations. Take into account all the factors we've discussed, including the salon's reputation, the services they offer, the stylist's expertise, and the overall salon experience. Trust your instincts and choose the salon that aligns best with your needs and preferences. Once you have made your decision, book your appointment, and get ready to unlock your best look!
Maintaining your haircut and style
Once you've achieved the perfect haircut and style, it's important to maintain it to ensure long-lasting results. Your stylist will provide you with tips and recommendations on how to care for your hair at home. This may include using specific products, following a hair care routine, and scheduling regular touch-up appointments. Investing in high-quality hair care products recommended by your stylist will help maintain the health and integrity of your hair, ensuring that your style stays fresh and vibrant. Additionally, follow your stylist's advice on styling techniques and tools to recreate your salon look at home. With the right maintenance routine, you can enjoy your fabulous new look for weeks to come.
Don't forget to inquire about salon loyalty programs and discounts. Many salons offer loyalty programs that reward repeat customers with exclusive discounts, special promotions, and even freebies. These programs not only save you money but also provide an opportunity to build a relationship with your stylist and salon. Stay updated on the latest offers and take advantage of loyalty rewards to make your salon experience even more enjoyable.
In conclusion, finding the perfect salon near you is the key to unlocking your best look and turning heads wherever you go. By considering factors such as salon services, pricing, hygiene, stylist expertise, and client testimonials, you can make an informed decision that will leave you feeling confident and looking amazing. Remember to maintain your haircut and style with the help of your stylist's advice and invest in high-quality hair care products. Now, go ahead and book your appointment at the salon that resonates with your style and get ready to unlock your best look!
Experience the Difference