Grooming Essentials for the Modern Groom:
From Haircut to Manicure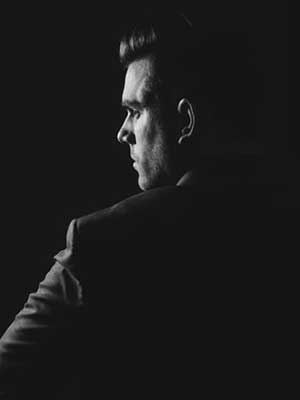 As your wedding day approaches, you've likely spent countless hours planning every detail to ensure it's a day to remember. From choosing the perfect venue to selecting the ideal suit, you've left no stone unturned. But have you considered the grooming and pampering you deserve as the groom? At GQ Men's Hair Lounge, we understand the importance of looking and feeling your best on your big day. That's why we've compiled a list of five salon services that every groom should consider getting on the day of the wedding.
We at GQ Men's Hair Lounge JLT,  have 6 tips that can help you impress
.
Get a Haircut
Beard Shave and style.
Get Manicure & Pedicure Session
Facial Treatment
Nose and Ear Wax
Back and Chest Waxing
1. The Ultimate Haircut
A fresh haircut is the foundation of your wedding day look. It's not just about getting any haircut; it's about getting the best barbers in Dubai to work their magic. Our skilled barbers specialize in creating tailored looks that suit your style and the wedding theme. Whether you prefer a classic cut or a more contemporary style, we've got you covered. Trust us to make your hair look its absolute best.

2. Precision Beard Grooming
If you sport facial hair, it deserves just as much attention as your hair. Our expert barbers will meticulously groom your beard, ensuring it's well-shaped and perfectly suited to your face. Whether you want a full beard, a neatly trimmed mustache, or a clean shave, our barbershop near you is the place to be.
3. Manicure and Pedicure
Yes, you read that right! Manicures and pedicures are not just for brides. Your hands will be in the spotlight as you exchange rings and greet guests, so it's crucial to have clean, well-groomed nails. A professional manicure and pedicure will leave your hands and feet looking fresh, clean, and odor-free. Plus, it's an excellent way to boost your confidence on the big day.

4. Facial Treatment
A facial treatment is a must for grooms. It goes beyond surface-level cleansing; it purifies your skin from its core, eliminating dirt and dead cells that have accumulated over time. Our high-quality facial treatments are specifically designed for the face, ensuring you look fresh and radiant. The newfound glow and freshness will undoubtedly enhance your charm and confidence. We offer a range of facial treatments tailored to your skin type, and our expert barbershop near you can help you choose the one that's perfect for you.
5. Nose and Ear Waxing
Many men underestimate the importance of nose and ear grooming. Stray hairs hanging out of your nose or ears can detract from your overall appearance. You certainly don't want to be that person on your wedding day. Professional nose and ear waxing can swiftly and comfortably remove these unwanted hairs, leaving you looking cleaner and more polished. Our experienced barbers are skilled in providing this service with ease.

6. Back & Chest Waxing
If you're planning a honeymoon on the beach, smooth, hair-free skin is a must. Back and chest waxing is an excellent way to achieve that polished look. It not only makes your body feel smooth but also enhances your confidence. Imagine the satisfaction of looking and feeling your best as you impress your bride on the beach.
In conclusion, these grooming services are absolute essentials for the modern groom. Whether you prefer to visit our salon, have our specialists come to your home, or book a comprehensive grooming package, GQ Men's Hair Lounge has you covered. Our specialist hairstylists and barbers will take care of you from head to toe, ensuring you're ready for your wedding day. With packages specially designed for grooms, you can relax and enjoy the pampering you deserve.
Don't leave your grooming to chance; trust the experts at GQ Men's Hair Lounge to make you look and feel like a confident and dashing groom. Contact us today to book your grooming session and ensure you're at your best on your special day.
More Blogs please click below
Experience the Difference